Thunderdome "All-City" Custom Build by Pacific Beach Bikes
$650.00
-
The Thunderdome is our UCI approved fire-breathing track racing monster!
It was designed to do only one thing: go fast! From the distance events to the sprints, the T-Dome has proved itself on the boards of velodromes across the country. New this year is the UCI certification for international competition which now allows it to compete in any UCI sanctioned event. You see, we?d been getting a lot of interest from track racing programs from far flung countries, but without that sticker, the T-Dome didn?t make sense for their programs. So we did the legwork, got the certification, and now any track racer can be assured that this thing meets the UCI?s strictest requirements and is good to go at any level of competition.
Because we?re into the classics, even with our aluminum bikes, it boasts traditional round-profile tubing, beautifully polished aluminum sections, replaceable stainless-steel axle pads, carbon fork, our custom headtube badge and a classic 1 1/8? headtube. It fits a 700 x 25c tire and the fork is drilled to accept a brake.
Out of stock
Description
FEATURES
Custom Details
We?re way into the handbuilt touches when it comes to our frames. Which is why you?ll find things like internal cable routing, custom dropouts, lugged crown forks, reinforcements on the bottle bosses, hidden fender mounts, etc on our framesets
7000 Series Tubing
7000 Series is the benchmark for high end aluminum tubesets. It is both harder and stronger than 6000 series delivering uncompromising responsiveness.
Signature Dropouts
The Thunderdome's alloy track ends feature removable stainless steel plates, and classic good looks.
GALLERY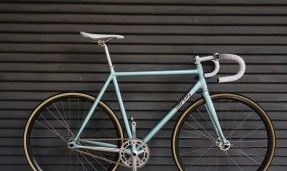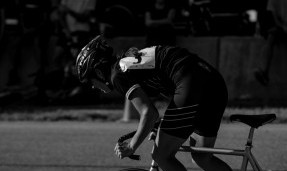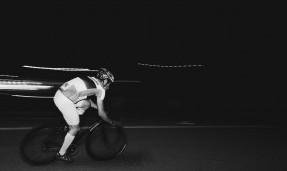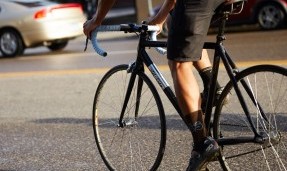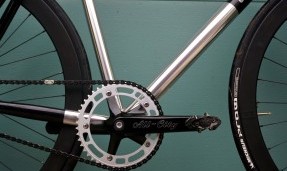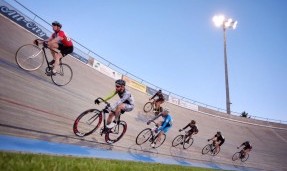 FRAME SPEC
Frame
7000 Series Aluminum
Fork
Carbon blades, straight alloy steertube
Brake Compatibility
Front only, short reach road caliper 39-49mm
Headset
1-1/8″ threadless, EC34 upper & lower, Crown race 30.0
Bottom Bracket Shell
68mm English
Chainring clearance
57 tooth max
GEOMETRY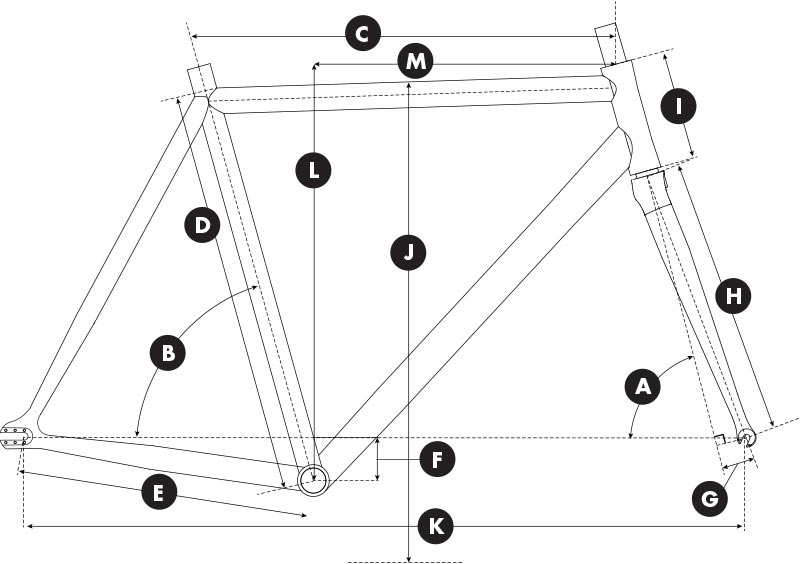 | Size | 46cm | 49cm | 52cm | 55cm | 58cm | 61cm |
| --- | --- | --- | --- | --- | --- | --- |
| Head Tube Angle (A) | 73 | 73.5 | 74 | 74.5 | 74.5 | 75 |
| Seat Tube Angle (B) | 75 | 75 | 74.5 | 74.5 | 74.5 | 74.5 |
| Top Tube Length (C) | 520 | 535 | 550 | 565 | 585 | 605 |
| Seat Tube Length (D) | 460 | 490 | 520 | 550 | 580 | 606 |
| Chainstay Length (E) | 396 | 396 | 396 | 396 | 396 | 396 |
| Bottom Bracket Drop (F) | 58 | 58 | 58 | 58 | 58 | 58 |
| Fork Offset (G) | 30 | 30 | 30 | 30 | 30 | 30 |
| Total Fork Length (H) | 370 | 370 | 370 | 370 | 370 | 370 |
| Head Tube Length (I) | 95 | 110 | 130 | 150 | 175 | 200 |
| Standover (J) | 744 | 772 | 796 | 821 | 847 | 870.1 |
| Wheelbase (K) | 944.5 | 955.6 | 961.1 | 971.8 | 991.8 | 1006.5 |
| Stack (L) | 505.2 | 524.6 | 545.3 | 566.1 | 590.2 | 612.2 |
| Reach (M) | 385.6 | 394.4 | 398.8 | 408 | 421.3 | 435.2 |
| Handlebar Width | | | | | | |
| Stem Length | | | | | | |
| Crank Arm Length | | | | | | |
Part Numbers
| | | | | |
| --- | --- | --- | --- | --- |
| FM3326 | Frameset – Mint | 46cm | Mint | $650 |
| FM3327 | Frameset – Mint | 49cm | Mint | $650 |
| FM3328 | Frameset – Mint | 52cm | Mint | $650 |
| FM3329 | Frameset – Mint | 55cm | Mint | $650 |
| FM3330 | Frameset – Mint | 58cm | Mint | $650 |
| FM3331 | Frameset – Mint | 61cm | Mint | $650 |